Seattle House Lock Repair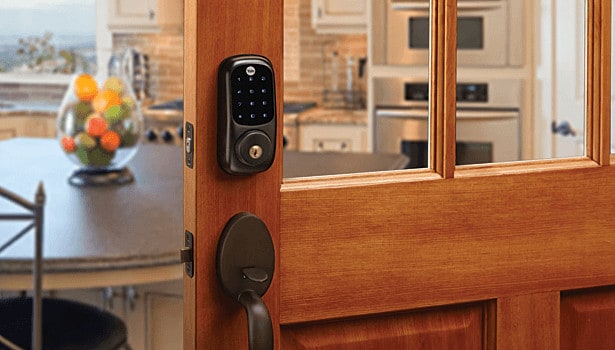 Our Seattle house lock repair services available 7 days a week to meet your security needs. Contact as at (206) 274-7061 and don't forget to check out our online specials.

The first line of defense for your home starts with the locks. If the locks are damaged, not working properly, or are missing altogether, this is a serious issue that needs to be addressed immediately. Most residential homes come installed with two types of locks: deadbolts and doorknobs. While some homes may be outfitted with more security, this is the basic type of lock that almost every building has.
Our Seattle house lock repair team
When you are hiring a locksmith company to do any house lock repair service, you need to make sure they are licensed, reputable, and honest. Our locksmiths are all local, licensed, and are employees of our company because we know our business can only succeed with good customer rapport and satisfaction. All of our Seattle house lock repair services come with an extended warranty, and we offer the lowest prices on all services.
We repair any types of door knobs
Every door needs some sort of handle to be opened, and doorknobs are the most commonly installed entry locks. There are many different types of doorknobs including round, lever-style, and decorative. Each style of doorknobs has a different locking mechanism inside which can wear out due to constant use. Doorknobs are one of the most common house lock repair services we offer, and we can repair yours the same day you call. If in the event the lock is broken beyond repair, we carry a wide variety of styles and colors to fit any home.
Need your house deadbolt repaired? No problem!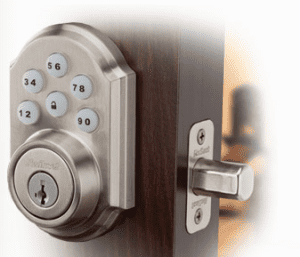 Deadbolts, like doorknobs, are installed on almost any entry door on a home. Deadbolts work by extending a latch into a striker which prevents the door from being opened by force. Deadbolts are the main security factor in any home, and if it stops working properly it can allow the door to be opened by anyone. There are many brands of deadbolts available on the market today, but we only use top-of-the-line brands such as Kwikset, Schlage, and Baldwin with any house lock repair because we want your home to be as secure as possible. We can repair any brand of deadbolt, and we can also ensure that the strike plate is in good condition to give your home even more protection. Call our Seattle house lock repair team at (206) 274-7061 to see what we can do for you.
We repair and replace high security locks
High-security locks come in all shapes, designs, and colors, but they offer a much more effective security measure than a basic deadbolt or doorknob. High-security locks usually have a level 3 security rating and generally can not be picked, making them one of the most secure locks available. Our expert team of Seattle house lock repair locksmiths can repair or replace any type of high-security lock including Mul-T, Medeco, or any other brand of lock you may have. These locks may take longer to repair, however, as they are more complex and require special tools in order to properly repair them.
Decorative house locks available
While some decorative locks may not offer much in the way of security, others have a level 2 or 3 security rating as well as an elegant style that is a beautiful addition to any home. These types of locks are pleasing to the eye but can have many moving parts that will break after too much use and will have to be custom ordered in order to repair them. Our Seattle house lock repair team, however, has all the tools and parts required to fix almost any type of decorative house lock.