Seattle Lost Car Keys Replacement
Sevan Locksmith offers Seattle lost car key replacement services for all makes and models. If it's your first time using Sevan Locksmith check out our great online specials.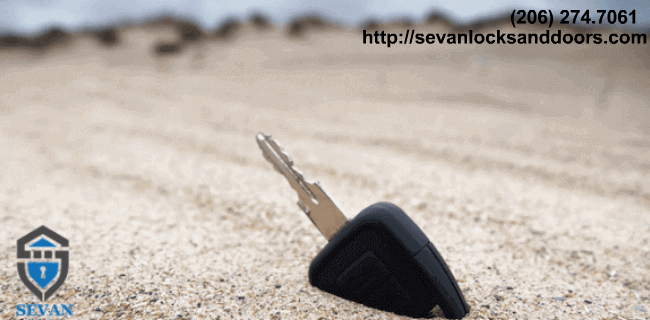 Losing your car keys is one of the biggest hassles people face in their day to day lives. It becomes even more frustrating when your lost car keys become impossible to find. Our expert auto locksmith team is completely stocked and capable of creating duplicate keys for you on the spot. All our Seattle lost car keys replacement services come with the most outstanding warranties, lowest prices, and fastest response times. We make it easy for you to remedy your car key problem. Our professional and local staff is licensed and insured for your protection, and because we are mobile we can be at your location within 20 minutes or less.
Basic car key made from scratch
Basic car keys are one of the easiest to replace because they do not require programming, it can be done by the VIN number. These types of keys are generally used on later model vehicles, usually on cars that are 1998 and older. Our highly-trained automotive locksmiths can create a new basic car key on the spot. Seattle lost car keys made service usually can be done within an hour or less.
Transponder (chipped) car key replacement
Transponder keys, unlike basic keys, need to be programmed in order to start your vehicle. The chip inside the key, which is a transmitter + responder, "talks" to the computer inside of the vehicle and transmits a code that allows the kill switch to disengage. If the code between the key and the computer is incorrect, the vehicle will not start. It may sound like replacing keys with a chip is a hassle. Key programming can actually be relatively painless as our Seattle lost car keys made experts are fully stocked and ready to help you any time of the day. Give us a call at (206)274-7061 to see what we can do for you.
Laser-Cut Car Key Made Service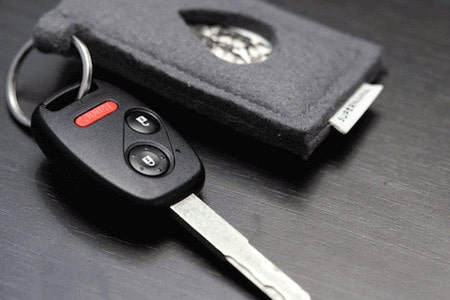 Laser-cut car keys are expensive as it is, so when you lose one it can cause stress and panic over the cost. With Sevan Locksmith, however, you don't have to! We charge less than the competition and can create a new high-security key on the spot in no time. Laser-cut keys are much like transponder car keys as they have to be programmed with your car's computer in order to start the vehicle. However, unlike transponder keys, laser cut keys are cut to a "snake" or dimple pattern that gives you a completely unique key that can not be easily duplicated and makes your vehicle virtually impenetrable to an outside force. In fact, there are over 30,000 different codes and key waves that your car may have, making it quite rare to have two customers have the same key wave. These types of keys are being commonplace on most newer model vehicles, mainly 2011 and up. Our Seattle lost car keys replacement service available the same day you call.
Sevan Locksmith has many years of experience in the car key replacement field. All our car key made services come with a written warranty. Get an online quote for our website.
A Wide Selection of Car Keys Available
Call us today to schedule an appointment, request the same day and emergency service, or to learn more about the different Seattle car key replacement services we offer near you. We pride ourselves on the ability to always provide fast response times, low prices, and the best extended warranties in the business. We know how frustrating it can be to not be able to find your lost car keys, and replacements aren't cheap. We make sure we get your location quickly and get you a new car key cut and programmed in as little as an hour, at half the cost of the dealership.