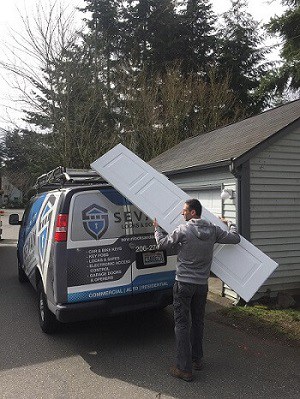 Functional and convenient may summarize your thoughts on garage doors. But, these modern home staples offer much more. Consider these points when deciding whether to replace or insulate your garage door in Seattle:
Step back in your front yard and take a discerning look at your house. In most cases, the garage door plays a major role in the aesthetic. This large, blank canvas deserves due attention to enhance the curb appeal of your home.
This point of entry is likely the most used door by your home's inhabitants, even compared to the front door. Smooth operation and quality materials ensure safe and long-term function. And, this means hassle-free, convenient coming and going for your family.
Finally, a well-made, smooth-functioning garage door offers safety to those living inside. Furthermore, some of your greatest financial investments find storage in the garage.
In deciding to replace your garage door, you may think, "aren't garage doors all the same?" Well, the answer is no. We can help you build the perfect garage door system for you.