Garage Door Replacement | What You Need To Know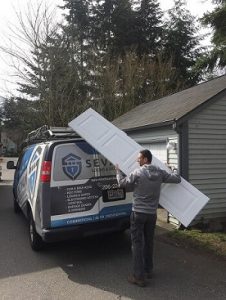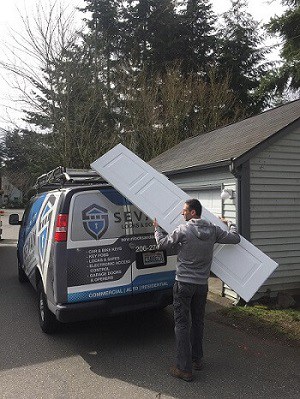 Functional and convenient may summarize your thoughts on garage doors. But these modern home staples offer much more. If you're looking for a garage door company in Seattle, WA, to help you replace or insulate your door, consider these points:
Step back into your front yard and take a discerning look at your house. In most cases, the garage door plays a major role in the aesthetic. This large, blank canvas deserves due attention to enhance the curb appeal of your home.
This point of entry is likely the most used door by your home's inhabitants, even compared to the front door. Smooth operation and quality materials ensure safe and long-term function. And this means hassle-free, convenient coming and going for your family.
Finally, a well-made, smooth-functioning garage door offers safety to those living inside. Furthermore, some of your greatest financial investments find storage in the garage.
In deciding to replace your garage door, you may think, "aren't garage doors all the same?" Well, the answer is no. We can help you build the perfect garage door system for you.
Garage Door Materials
Wood
Pros: Holds up to bumps and bruises. Offers charm with a classic look.
Cons: Requires frequent repainting. May expand and contract.
Cost: Low to high range.
Durability: Short warranties indicate shorter life spans.
Options: Variety of looks and design options.
Steel
Pros: Tough. No warping or cracking.
Cons: Low maintenance. Prone to dents.
Cost: Mid-range to expensive.
Durability: High-quality products may offer lifetime warranties.
Options: Lower gauge numbers or fiberglass overlays reduce the risk of rust.
Aluminum
Pros: Sturdy. dent-resistant and rustproof at higher grades. Minimal maintenance.
Cons: Poor insulator. Prone to dents and cracks at lower grades.
Cost: Aluminum garage doors are expensive, particularly at higher grades.
Durability: Susceptibility to dent, crack, or break decreases life span.
Options: Heavy-duty frames with dent-resistant panels or mixed material construction are available to reduce expense and weight.
Garage Door Insulation Options
Steel
Heavy-Duty Exterior Steel
Reliable, Low Maintenance
Low Cost and Low Insulation Features
Quiet Operation
Cars and chemicals stored here do well with an exterior door, which breaths a bit more according to the federal Energy Star program.
Your garage door insulation will also help regulate the temperature in your home. Ask one of our techs about the best insulation options for your home.
Steel + Insulation
Heavy Duty Exterior Steel
Environmentally Safe Polystyrene Insulation With Vinyl Backing
Energy Efficient
Extra Quiet Operation
A heated garage or one used as part of your home benefits in energy savings from insulated garage door options.
Steel + Insulation + Steel
Heavy Duty Exterior Steel
Environmentally Safe Polystyrene Thermal / Polyurethane Insulation
Energy Efficient
Extra Quiet Operation
When considering the insulation needed in a garage door, take into account the items stored in this space.
Garage Door in Seattle Curb Appeal
While the material and insulation of garage doors cover function, convenience, and safety, personalization and curb appeal comes into play with style and color choices. Look at the style of your house and your personal design preferences to choose a garage door that fits. Then, consider the garage door replacement, installation, and insulation options available to you in Seattle:
Panels
Flush-panel doors blend in with flat surfaces and light textures.
Short and long raised-panel doors provide visual interest with raised sections.
Carriage house panel options mimic old-fashioned carriage house doors.
and More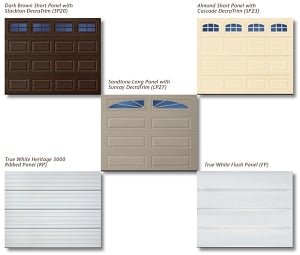 Windows
DecraTrim Window Inserts
DecraGlass Windows
and More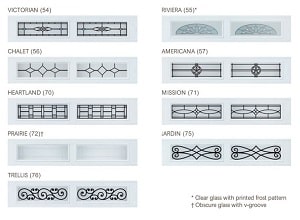 Decorative Hardware
Decorative Hinges
Decorative Handles
and More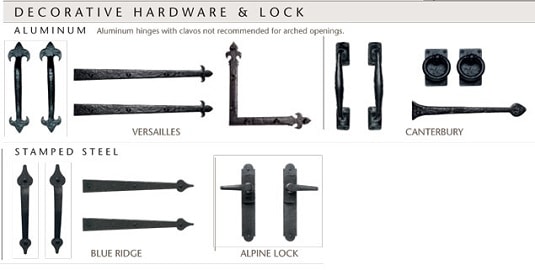 Safety Features
Pinch-free doors
Enclosed garage door springs
Tamper-resistant brackets
State-of-the-art garage door openers and sensors
Garage Door Repair in Seattle
Did you know that you can help maintain the life of your garage door just by having a technician come out regularly for maintenance? Our experienced garage door specialists will be there if something breaks, you hear squealing sounds, or if replacement parts are needed. We work all over Seattle, WA, to provide top-notch garage door repair services.
We'll Help You Find The Perfect Match For Your Needs
With the available options before you, the choice may prove overwhelming. A Seattle garage door replacement, insulation, and installation specialist helps you find the perfect match for your needs and wants. Contact Sevan Locks & Doors today – we can't wait to get started on your new garage door whether you live in Seattle, Maple Leaf, Northgate, or the greater Seattle metropolitan area!