Seattle Automotive Locksmith Services
When you need a local Seattle auto locksmith service, chances are you are locked out, need a car key made, or are having ignition problems. Our Seattle car locksmiths work around the clock to provide you with the best comprehensive care possible to get you back on the road in no time. We pride ourselves on the ability to give all of our customers an outstanding warranty and the lowest prices available. Our licensed, bonded and insured auto locksmith team in Seattle is available and we have many services to help you get back on the road.
Seattle auto locksmith offers the most competitive prices
We know that when you're shopping around for Seattle automotive locksmith services, you want to find a reliable company that offers a good price. It is impossible to give an exact quote over the phone without being able to see the issue. Our Seattle car key replacement, fob replacement, and igniton repair services are always fairly priced and we will do our best to give you an accurate quote that you can count on. We charge less than half of what the dealership will for new car keys, and we make sure that we can get the job done with as little to no damage as possible.
Why choose Sevan Automotive Locksmith
Our team is capable of handling any of your auto issues like car key replacement and ignition repair in Seattle. We understand that having problems with your vehicle can be a serious hassle, so we make sure to have our car locksmith technicians located all over the Seattle metro area to get to as soon as possible. All services come with an extended warranty to give you the most definitive service possible. We pride ourselves in the ability to deduce the problem quickly and get you back on with your day in no time. We understand the need to have a local Seattle auto locksmith company that you can trust, and our reputation proves just that! We are always offering the lowest prices on any car key made, car lock out, or ignition service in Seattle you may need.
We're ready to provide you with the best service possible
All services are done by a local, Seattle car locksmith technicians because we do not believe in sending our services to someone that we can not guarantee is licensed. Our local Seattle car locksmith team is completely mobile, fully stocked, and ready to provide you with the best service possible anytime of the day. Give our expert staff a call today to learn more, get a free quote, or to request emergency service. Contact Sevan auto locksmith at (206) 274-7061 today for help in Seattle, Ballard, Capitol Hill, and the surrounding areas.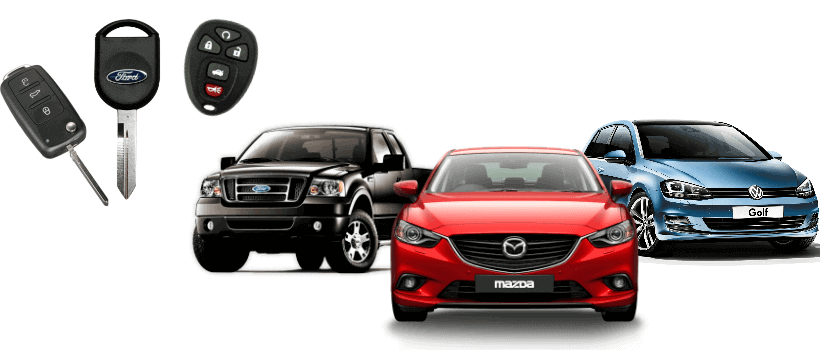 All Sevan Locksmith vehicles are equipped with the latest technological tools that aid our highly skilled technicians in getting the job done right. This means no need to take apart the doors of our customer's vehicles or cause additional damages!
Some of the core Seattle car locksmith services we offer:
Licensed and Mobile auto locksmith technicians
When you need Seattle auto locksmith services, you probably do not have a way to get to a locksmith shop. This is why we are completely mobile! Our fully stocked auto locksmith team has all of the tools and machinery to handle any issue you're having on the spot. While having a store front is good for certain things, 95% of our customers need a locksmith that can come to them. In this aspect we are the best company available because we have car locksmiths located all over the Seattle area in order to get to you in no time.
Sevan auto locksmiths can handle any issue you may be having
Whether you need a new car key made in Seattle, or your ignition is sticking, we have the correct knowledge and tools to fix any problem. We are constantly training our automotive locksmiths on the most up to date techniques and procedures in order to quickly and efficiently repair, replace and install any part you may need. Because we are mobile, our Seattle team can replace your car key or fob, make a new key, and program it for you on the spot! This sets us apart from other locksmith companies because all of our services come with an amazing warranty to give you the protection you and your vehicle deserve. We never charge extra for nights, weekends, or holidays. Contact us today at (206) 274-7061 to learn more about our fantastic Seattle car key replacement and ignition repair locksmith services, schedule an appointment, or request emergency service.
"We'll have you back on the road in no time!"