When you're away on vacation, there are many hotel options out there to choose from. Some people love choosing Airbnb as part of their travel options. If you're part of the many people that rent properties to travelers in Seattle, WiFi deadbolts and smart locks can help keep both you and your renters secure.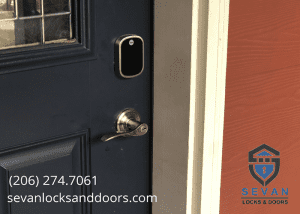 Security Options For Your Airbnb Property
The team at Sevan Locks and Doors knows how important it is to keep your property safe and secure. That is why we offer several Seattle smart lock options. In addition to our high-quality services, we also offer smart locks and WiFi deadbolts to make your Seattle property a keyless Airbnb.
We know that you want to keep your property safe. Your renters want that as well. Our smart locks have unique codes that you can control from any location.
Smart locks are a great choice for safety and convenience. You can sync your Seattle home's smart lock to any smart phone or other mobile device to check on your property at any time. This eliminates the exchange of keys and the possibility of losing them.
Your guests will love coming and going with convenience. Both of you will have peace of mind that you can check up on the property's security at any time. Using a WiFi deadbolt from Seattle based Sevan Locks and Doors can simplify renting your Airbnb with the ease of keyless entry.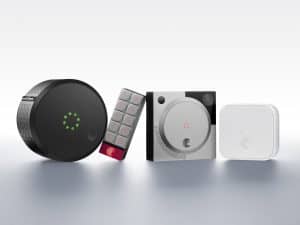 The great thing about these newer security features is that owners can give guests as much access and they want. You, as the Seattle keyless Airbnb owner, have the ability to set up your system the way you want it. With a few programming options and passcodes, you're all set to go.
Contact Us Today For Security Options
If you own an Airbnb property in Seattle, call the team at Sevan Locks and Doors today for WiFi deadbolts and smart lock solutions. We'd love to help you install these secure and convenient locks for you and your guests. We look forward to working with you.