Seattle Locksmith Services That Suits Your Budget
A simple Google search for a ' Seattle Locksmith Services ' will yield hundreds, if not thousands of results. In a city as big as Seattle, there's bound to be a lot of locksmith service providers for sure. The only problem? There's only a handful that is actually professional, licensed and can get the job done for an affordable price.
We keep our prices fair
Let's face it - in this economy, there are still many service providers, no matter what industry, that has overpriced services and goods. Unfortunately for consumers, they have no choice but to pay up to get the job done. But at least for Seattle locksmith services, that can stop today. We don't have to mark up our prices so high just to prove that we offer great quality locksmith services in Seattle. That's just not our style! We're reliable, friendly, and we always put our customers first! Yes - we put YOU first.
A Decade's Worth of Seattle Locksmith Services
For over one decade, Sevan Locks & Doors have serviced so many customers in Seattle and the surrounding areas such as White Center, Ballard, and Fremont. When we say we got your back, we mean it. We have done this for the last 10 years, and we intend to do it for the next 100! Our experience is a big deal, especially in this industry. With ever-changing technology and circumstances, it is important that you pick a locksmith who knows how to adjust and adapt. Because we have only the finest staff on our team, you are guaranteed to get stellar Seattle locksmith services that can get the job done for you no matter what.
No matter what your problem is, we can deliver
We know what to do in tricky situations because whatever it is you're experiencing, there's a great chance that we've already solved a similar problem before. After all, 10 years is indeed a long time! Our experience in Seattle locksmith services has depth and substance. This is what makes us confident that no matter what your problem is, we can deliver.
We provide written warranty for any product was installed or any service was provided by Sevan Locks & Doors!
Our Seattle Locksmith Services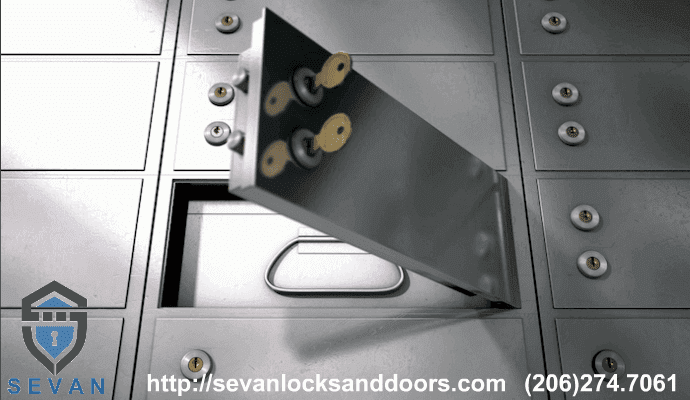 Because we want you to know that we truly want what's best for you, we'll quickly go through the services that we can give you. Feel free to contact us if you want to clarify any of our Seattle locksmith services.
Got house lock problems? We're just one phone call away! Don't be shy, we've literally handled so many residential locksmith issues that we truly understand why things happen. Whether it's a quick lock fix or a complete door change, we'll get it sorted out for you. We don't promise you magic, we just act fast and make it happen. Expect a quick response and your problem will be solved in no time!
Running a successful business means that all the infrastructure in your office must be safe and secure. If you're a little bit unsure about that, then let us know right away! We are highly experienced in commercial locksmith services; from basic door locks to complete security systems, we have done it all. Let us know what you need and we will deliver.
Lost your car key, but you have your phone with you? Fear not -- just give us a call, and you'll be up and running in no time! One of our main priorities here at Sevan Locks & Doors is fast service. We understand how important time is for you, so if you experience any trouble with your vehicle, we will make sure that it gets taken care of as soon as possible.
Aside from these core Seattle locksmith services, we also offer Access Control and Safe & Vault services.
Nothing but the best service for you and your family
We may not have the most years of experience in the industry. And we may not have the cheapest prices. But our perfect balance of experience, skill, dedication, and price makes us a really good pick for your Seattle locksmith services needs. If you want nothing but the best service for you and your family, just reach out to us and we'll be there for you!
We got your back
For us, you guys are all VIPs. Now, we won't deny that there are so many Seattle locksmith services that can vie for your attention and money. There's just so many of us that we can't really blame you if you forget about us 15 minutes after reading this. But if there's only one thing we want you to remember, it's this: we got your back.