The team here at Sevan Locks and Doors offers Toyota key replacements to our customers in Seattle. We have the knowledge and equipment to provide you with a new key if you have lost yours or need a spare.
Toyota Key Replacement Services
Replacing Toyota keys is one of our more complex services. Many people turn to the dealership when they need a new key, only to find the price to be very high. Our locksmiths are able to provide you with a new key at a fair price.
Traditional Car Keys
Older Toyota models have traditional car keys that are made like a house key. We put the key into a grinding machine and it grinds away the metal to form the key into the right shape for your lock. Our technicians can make one of these keys in about 20 minutes.
Immobilizer and Smart Key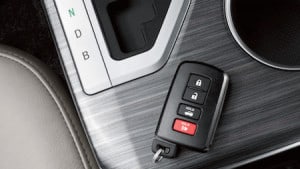 There's a reason that this service can be complex. Toyota takes the security of your vehicle very seriously. Their keys have changed over the years to embrace modern-day technology. Immobilizer keys and smart keys have been around for about 20 years
Key fobs allow you to push a button and start your vehicle. If your Toyota is an older model [1998 or before], then it likely has a basic conventional key. Models that are newer generally have a more advanced key. No matter what make or model your car, our expert team can help you.
We Are Experienced in Programming Toyota Keys
Newer Toyota keys must be programmed to your car in order for it to work. If the programming is not done correctly, your key won't be able to function the way it is designed. This is why many people think they have to get a new set from the dealer. However, an automotive locksmith, like those that work here, are able to do this job for you.
Our team can reprogram your old keys if something happens to them. Also, we can program a replacement key for your car.
Call Today For a Locksmith
When you need a new key for your Toyota or you are locked out of your car. Call us right away. The team here at Sevan Locks and Doors is always available to take your call. You will get in touch directly with one of our locksmiths. They are friendly and knowledgeable.