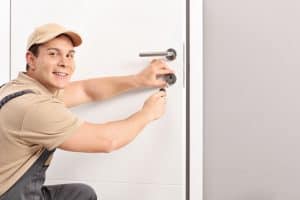 Our team understands the importance of home security. That is why the team at Sevan Locks and Doors works to keep your home safe. We offer a wide range of locksmith services that give you peace of mind at home or away from home.
Need A Locksmith?
Whether you locked yourself out of your home or you need new locks, our team will come to help. We offer any service you need for residential locks. Our team handles services such as:
Installing and repairing deadbolts
Rekeying locks
Installing mailbox locks
Repairs on residential locks
And more...
You can contact our office for these services at any time. Our goal is to keep your home secure and give you the peace of mind that you deserve. Let us know how we can help you.
We Keep Your Home Secure In Northgate 98125
Our team loves helping residents in Northgate, Washington, and the nearby areas. Northgate is a friendly neighborhood community in north Seattle. The people love living less than 15 minutes from the greater Seattle area.
The area has many different neighborhood developments around the local mall. When people aren't shopping here, they drive a few minutes to downtown Seattle.
Whether you like visiting the Space Needle or visiting other tourist attractions, the area is a great place to live. If you're new to the area, we encourage you to check it out while we secure your home. We're happy to help out with any service you need.
Contact our team at Sevan Locks and Doors today for locksmith services. If you have a home in Northgate, we would love to install your locks or make the repairs you need. Let us help you feel confident that your home is in good hands.
We look forward to securing your home.