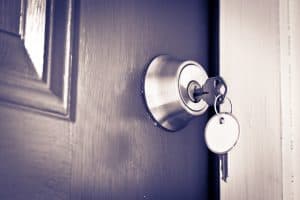 When you need a residential locksmith in Maple Leaf, WA, call the team at Sevan Locks and Doors. We have a dedicated team of technicians who work hard to keep your home secure. Whether you need a new installation or a key repair, call us today and we'll help you right away.
Do You Need A Residential Locksmith?
A residential locksmith can do many things to keep your home safe. It's important to have updated locks on your doors to keep out intruders. Our locksmiths will quickly install durable locks on your doors so you never need to worry.
Whether you just moved into a new home or you need a lock repair, our team can help you. When you use our services, you can expect to choose from options such as:
Mailbox key services
House key repairs
Rekeying deadbolts
Warranties on many services
Repairing broken locks
And more...
We love helping people around the area with their locksmith needs. It doesn't matter when you need us to come and help you. We're always working and willing to take care of your needs.
Helping The Residents In The Maple Leaf Area
If you live in the Maple Leaf area, we'd love to help you with your locksmith needs. Maple Leaf, Washington 98115 is a residential community in the northwest Seattle area. There are many neighborhoods that we visit each day. The residents are very friendly and love spending time in this beautiful area.
Both tourists and residents love visiting some of the local parks around the communities. Some of these parks include Maple Leaf Reservoir Park and Green Lake Park. You can enjoy these areas too with great peace of mind after we secure your home.
Let Us Serve You Today
Whether you need a lock repair or a new installation, let the team at Sevan Locks and Doors serve you today! Our friendly staff is always on the line to help. Call us today!