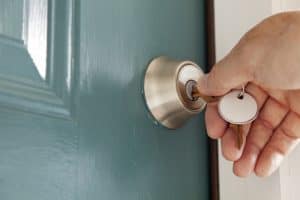 The team at Sevan Locks and Doors proudly offers locksmiths services in Lake City, Washington. We dedicate our time to making sure your home is safe with our long-lasting repairs and installations. Each one of our locksmiths has a current license and plenty of experience to get the job done correctly.
Our Team Will Keep Your Home Secure
Sometimes residential locks break when you don't expect them to. That is why we offer our services at any time for you. Our techs work around the clock just for you.
We believe in offering comprehensive services to provide you with exceptional services. Our locksmith services include:
Rekeying door knobs
Repairing deadbolts
Installing new locks
Repairing house keys
And more…
These are just some of our popular residential locks services. We offer quick response times and warranties on most of our services. Our long-lasting services will give you the peace of mind you need for your home. When you call, let us know how we can help you.
Proudly Serving The Lake City Community
Our locksmiths work all over the Lake City community and the nearby areas. Lake City, Washington 98115 is part of the northwest Seattle region. In fact, the city is about 8 miles from downtown Seattle.
The Lake City area has several different neighborhoods that we work in every day. We love meeting new people and helping them with their home security. This quaint neighborhood community has something to offer residents and tourists.
Contact Us For Your Locksmith Needs
Our friendly staff is always willing to help you in any way we can. If you need locksmith services, don't hesitate to call the team at Sevan Locks and Doors. We have the knowledge and experience to do an outstanding job.
Call us today. We'd love to help you!