Looking for friendly professionals who can help you with your garage door in the Seattle area? Well, look no further! We are Sevan Systems, a residential and commercial locksmith company that employs licensed and bonded technicians who deliver quality work. With an A+ rating and only 5-star reviews, we provide each customer with expert service and excellent customer care.
We Offer Garage Door Services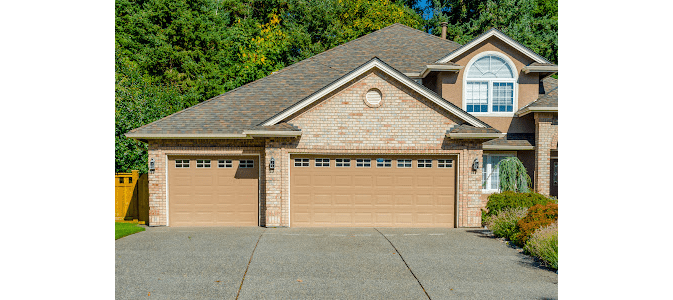 With our garage door services, you receive security and curb appeal. At Sevan Systems, we provide customers with a variety of garage doors and openers to choose from. Whether it is a unique look, function, or budget, our professional team will ensure that you are completely satisfied. Our garage door services include:
New doors
Openers
Door springs
And maintenance
In addition to these services, our customers also receive a 25-year warranty on all doors and openers we install.
Garage Door Company Near Me in Seattle
We are a family-owned locksmith and security company that proudly provides services to Seattle, WA and the surrounding community. Seattle is a city on Puget Sound in the Pacific Northwest. This city is surrounded by water, mountains and evergreen forests with a population of over 700,000.  
Commonly Asked Questions
Below we have answered a few commonly asked questions about garage doors and their installation.
How long are garage doors good for?
Most garage doors last up to 15-30 years and most door openers perform reliably for around 10-15 years. Factors that can affect your garage door's lifespan can include daily use, construction, quality, maintenance, and climate. Regular maintenance often helps extend the lifespan of a garage door. This ensures that it is secure and that it continues to function properly.
What is the toughest part of installing a garage door?
Springs are the toughest to install. Not only is proper installation complex, but it can also be hazardous if not done by a professional. By hiring a professional, the job can be completed safely and with the proper tools. With many moving parts and pieces to work around, professional guidance and assistance are a must. Having a professional complete the installation ensures that the job is done right and safely the first time.
Contact Sevan Systems For Your Next Garage Door
Is your garage door in need of replacement? Maybe it just needs a little TLC and maintenance. Whatever your door needs, we would like the opportunity to help you determine the best solution. We can provide quality door replacement or regular maintenance that will help to extend the life of your door. Give us a call today and speak with one of our licensed and experienced technicians.