Have you searched for a reputable and professional garage door company in Capitol Hill? Sevan Systems offers top-quality garage door products and repairs. Our prices are budget-friendly and come with warranties and written estimates so that there are no surprises for you. Contact us today to learn more about our services or to schedule an installation.
We Provide Quality Garage Doors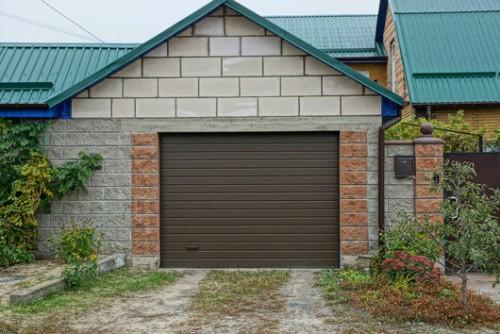 Our professional technicians will install or repair your garage door in no time at all. Our garage doors are the perfect combination of security and convenience for your home. All of our technicians are licensed and experienced. We only use top of the line brands so that we can guarantee your security for years to come.
We Serve The Capitol Hill Area
We are a local company that provides the best warranty available in the great state of Washington. We provide our services to Capitol Hill and many surrounding areas, including Downtown Seattle, Lake City, Maple Leaf, and White Center. We take pride in the service we provide our Seattle community.
Capitol Hill is one of the best neighborhoods to wander around and explore. This beautiful city isn't far from the Seattle area.
Commonly Asked Questions About Garage Doors
Below we have answered a few commonly asked questions in regard to garage doors and their installation.
What Does A New Garage Door Cost?
Cost can vary depending on factors such as the size, style, and door material. The complexity of the installation may affect the overall cost. A new garage door can cost anywhere from $500 to $4,000 or more. At Sevan Systems, we will never try to upsell you on something you don't need and will work with you to remain within your budget.
What Is The Time Frame For Installing A New Garage Door?
Installation time varies depending on factors such as the opening size, the installation's complexity, and the door type. Installation can take anywhere from a few hours to a full day. Sevan Systems believes in transparency, and we will keep you updated and informed of any changes that might occur with your project and completion time.
Can Insulation Be Added To My Garage Door?
You can add insulation to your garage door noise reduction and improve energy efficiency. Several types of insulation are available, including batt, reflective, and blown-in insulation. At Sevan Systems, we have low-cost insulation options. Just ask.
Contact Us For Your Next Garage Door Service
We offer professional locksmith, security, and garage door services. Our professionals are available 6 days a week and even on nights. Contact us today if you are looking for a reputable and honest company that can provide you with a quality garage door.