Seattle Magnetic Lock Services
Magnetic lock is a great way to add security to any residential or commercial building. It provides a strength that surpasses traditional deadbolts because of the electrical current that attracts the two pieces of metal together creating a bond that will hold even under duress. Magnetic lock is generally applied to emergency exit devices but can also be applied in residential settings. Magnetic locks are quickly becoming the most popular way to keep cabinets, doors, and other areas of the home off limits without a powerful magnetic key.
Large Selection of Magnetic Locks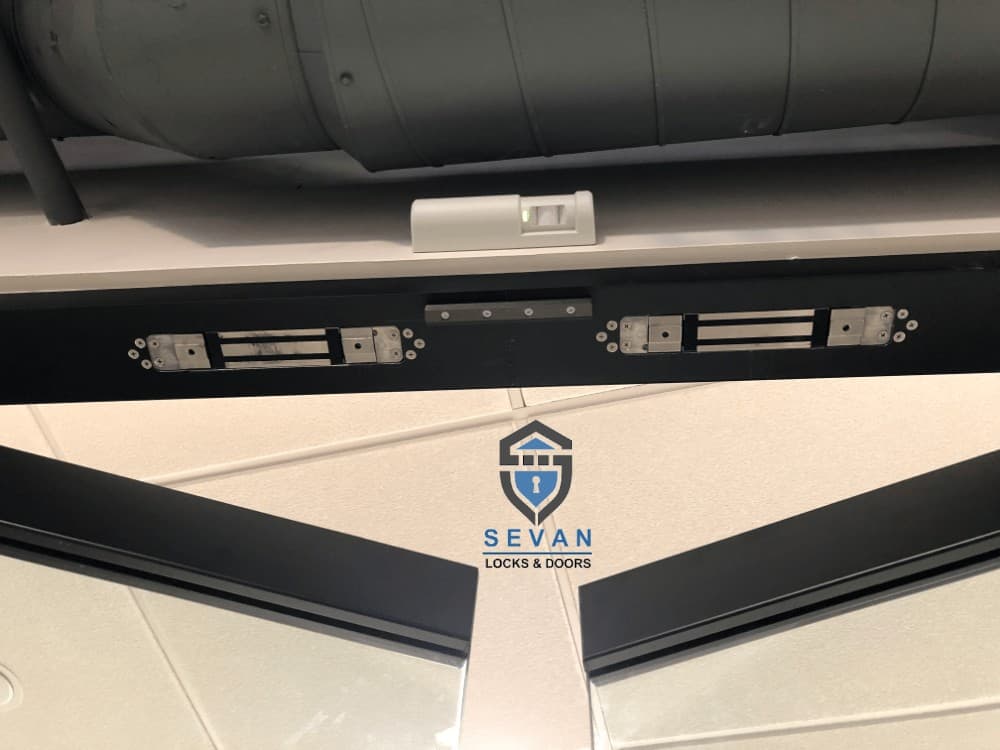 No matter what aspect of your home or business you want to keep secure, we've got all the tools and products necessary to get your residential and commercial needs fixed up in no time. Sevan highly trained team of licensed and insured locksmiths are able to install magnetic lock systems on almost anything that has a door. Our local team of experts are completely mobile and capable of being to your location within 20 minutes or less. Whether you need a electromagnetic lock for your business, office building, or a file cabinet, we have the largest selection of brands, colors and styles to choose from and we only use the best type of locks in the market.
We have the right tools and training
There are a wide variety of uses for magnetic locks, including electronic gates, exit doors, or any other area you might need added protection. In order to install magnetic lock, you will need the right tools and training in order to ensure the lock is properly installed, and in the case of an interconnected one, to avoid the risk of shock. Typical single door magnetic locks utilize a 600 or 1200 lb dynamic holding force capacity. The fail-safe lock would become unlocked while the power was out and allow for easy access to the outside.
Having a licensed locksmith
In this instance, having a locksmith install magnetic locks on controlled doors during school days and holidays while restricting access to those with key cards can be extremely beneficial. The same could be said for shopping malls, small and large businesses, residences, apartment complexes and more. Magnetic locks are also being installed as child safety locks on cabinets and other areas of the home as they provide a more secure way to keeping children out of harms way than traditional methods.
Let us do the job right
For smaller doors or less traffic, a 300 lb magnetic lock will probably be sufficient to keep up with Fire Marshal and other state codes, however for heavier, wider, or more trafficked doors, 600-1200 lb magnetic locks install service would be more sufficient and better for any giant business.
Same day service
Whatever your needs are, we've got everything covered. We have the tools, techniques and products to handle any size business, no matter how big or small. All of our locksmiths are certified, reputable, and guaranteed to get your install magnetic locks system service the same day you call. We offer emergency response service as well as appointments for those with busier than normal schedules. Call us today to learn more about our services (206) 274-7061.
Make the Right choice
Our friendly and expert dispatchers are standing by waiting for your call, and can help you to understand more about magnetic locks more so you can decide which one is right for your commercial or residential needs. We are available and because we're located all over we can be to your location quickly with our most professional service.