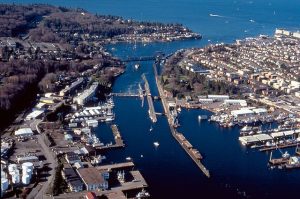 Deciding to use an Access Control System is one way to increase the security at your home or business. You will have the ability to restrict access from unwanted visitors, which in turn can reduce theft. Let the team at Sevan Systems give you the peace of mind you need! When it comes to your safety, you can never be too safe.
When deciding on any of our access control systems, the decision will ultimately depend on the level of security that you are seeking. Our team of experts will proudly discuss with you all the options we have to choose from.
What Are Access Control Systems Used For?
Access Control Systems are used to restrict access to certain parts of a facility. There are several different types of access control systems, including:
Pin Pads Access

Card Readers

Fingerprint Access

Wireless Interface

And much more!
If you are unsure of which system you need, our technicians can help you decide which system is best suited for your security needs.
Come See The City Of Ballard WA 98107
We proudly provide access control system services to our residents of Ballard. The city is located in Seattle, Washington. Golden Gardens Park, Ballard Locks, and the Nordic Museum are all landmarks in Ballard.
Visiting Ballard and not sure what to do? We've got you covered! Commodore's Park offers several different amenities. You can also go sit on the beach and enjoy the views at Discovery Park. We are certain you will enjoy your time spent here in Ballard. For more area information, please visit The Chamber of Commerce and The City of Ballard.
At Sevan Systems, we also serve all of these fine communities as well.
Call Us Now To Hear More About Our Services
If you feel that having an access control system installed would be beneficial to you, give Sevan Systems a call now! We can quickly assist you with any security needs you may have.