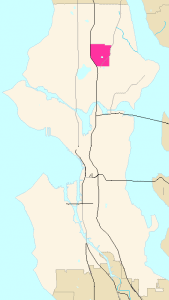 The team at Sevan Locks and Doors provides customers with high-quality services they can count on. When your garage door breaks down, our team is committed to repairing your door with our quality products services every time.
We Offer Garage Door Services
Your garage door serves your life in many ways. The most important area it serves is the entry point to your room. We work hard to keep your family safe by keeping your garage door in top shape.
Keeping your garage door in excellent condition is a job that never ends. Let our professionals help you with that by offering you a range of outstanding services such as:
Our company offers many products that come with a lifetime warranty. We strive to offer low-cost services to our customers without sacrificing quality.
We Proudly Serve Maple Leaf WA 98125
Maple Leaf is located in northeast Seattle, Washington. This residential neighborhood is close to other neighborhoods including Roosevelt and Victory Heights. The area's water tower and reservoir are distinctive features that contribute to the town's rich history.
To take advantage of this city's attractions, be sure and visit Greenland Park, Woodland Park, Zoo, or Maple Leaf Reservoir Park. If you're a coffee-lover, Cloud City Coffee is just the place for you.
The Chamber of Commerce has the information you need if you're new in the Maple Leaf area. Whether you want to see the attractions or take part in local events, you'll find everything you need to know right here. Sevan Locks & Doors also offers comprehensive garage door services to many other Seattle communities.
Call For Garage Door Repairs and Installations Today
Are you looking to add some curb appeal to your home? Perhaps your door isn't working as well as it used to. Our professional team is ready to help you with either of those services and many more. Give the team at Sevan Locks and Doors a call today and let us give you exceptional service.