At Sevan Systems, we offer customers garage door services that are proven and trusted. Our business and reputation rest on the service we provide. Our budget-friendly prices and high-quality products keep our customers happy and secure. When you want total security and the best garage door options, you want us. Contact us today for a quote.
We Offer Garage Door Services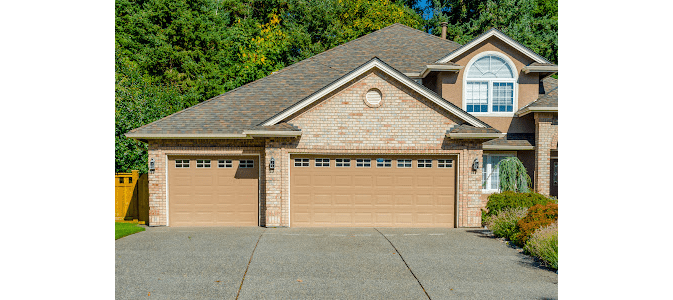 Whether you are looking for a garage door repair, tune-up, or replacement, our licensed and experienced technicians can provide you with the best solutions. No job is too big or small for our Magnolia team. Our professional team can provide you with experienced advice to ensure your complete satisfaction.
We offer a wide variety of options for customizing the perfect garage door for your home. From materials, insulation, and panels or windows for curb appeal, we can help you achieve the look and feel you want. We also provide garage door repairs, maintenance, and door openers for your convenience. For more information about our products or services, contact us today.
Proudly Serving Magnolia
Finding a garage door company that is professional and local can be tricky. At Sevan Systems, we provide Magnolia, WA, with quality and professional service. We also offer our services to many surrounding areas, including Ballard, Fremont, and White Center. Magnolia is filled with variety and is only about 10 minutes from Downtown Seattle. Come and see the quiet and relaxed community that is Magnolia.
Located near downtown Seattle, Magnolia is a quiet suburban neighborhood that features some of the most outstanding real estate in the city. With incredible views of the water on all sides, beautiful parks, and top-notch amenities, this neighborhood is one of Seattle's best places to live.
Commonly Asked Questions About Garage Doors
For your convenience, we have answered a few commonly asked questions regarding garage doors and their installation.
Can I Install My Own Garage Door?
While installing a garage door yourself is possible, it is not recommended without experience in this area. Proper installation requires specialized knowledge, tools, and expertise to ensure safety and that the installation was done correctly.
What Types Of Garage Doors Are Available to Choose From?
Several types of garage doors are available, including sectional, roll-up, side-hinged, and tilt-up. Each type may come with its own advantages or disadvantages, so be sure the type you choose is beneficial for your budget, style, and needs.
What Do I Do If My Garage Door Stops Working Correctly?
When your garage door stops working properly, you should perform a visual inspection first. Take note of any obvious problems you spot. If you are not sure how to fix the issue or what the issue may be, contact a professional repair company for issue diagnosis and solutions immediately.
Contact Us Today
Is your garage door in need of updating or repair? If yes, contact our licensed and trained team today! We can offer you experienced advice for selecting or repairing your door and options that fit your budget and style. Contact our office to learn more about our garage door services.