At Sevan Systems, we know locks and are trusted in the Lake City area to provide excellent commercial locksmith and security services. Our professional team is always close by to give you a helping hand. 
We Send Professionals For The Job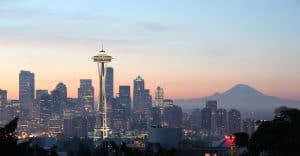 When you need a locksmith to take care of your business' locks and security we will send one of our professional locksmiths for the job. Each locksmith on our team goes through professional training so they know how to handle each situation so they can get the job done right. Some of the commercial services we offer are:
This is just a small list of services we provide. If you have any questions feel free to give us a call anytime and we will be glad to answer them for you.
We Love Serving Lake City, WA 98115
Our staff loves providing our quality locksmith services to all of Lake City. Lake City, Washington is located in the northeast corner of Seattle between Interstate 5 and Lake Washington.
Are you new to Lake City? If so, we want you to feel welcome. If you love nature, our area has lots of great parks to enjoy. Meadowbrook Playfield Park has a nice playground and tennis courts to enjoy. Burke-Gilman Trail is a great place to enjoy running and cycling.
Are you looking for more information about the area? Both the City of Seattle or the Northeast Seattle Chamber of Commerce have lots of great info to help you out.
Our team also loves providing our services to the surrounding areas.
Give Our Helpful Team A Call Today!
When you need someone you can trust to take care of your business' locks and security, look no further. Our team at Sevan Systems is always happy to help. We will gladly set an appointment up for you so we can get started. Give us a call today!