Have you been thinking about improving the security of your company but just don't know where to start? Luckily, Sevan Systems of Magnolia specializes in CCTV installations and other security devices that can help you! With a 24/7 monitoring service you will always have eyes and ears on the ground, even if you are away! Secure your business and choose to install CCTV cameras today!
Our team specializes in CCTV (Closed Circuit Television) installation, which is a type of video surveillance. A CCTV system consists of a camera to record footage, a monitor to view the footage, and a recording device to store the footage. Some benefits of CCTV include increased security, improved safety, and increased deterrence of crime. It also helps to provide evidence in the event of a crime, and can be used to monitor areas where there is a risk of theft or other criminal activity.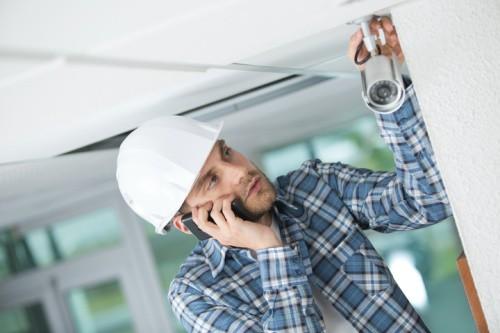 Our Team Is Near Magnolia
If you find yourself near Magnolia or its surrounding areas, then you are close to our office! Magnolia is home to over 20,000 residents. Our team of professionals have established a level of trust within the community through proper installation of their security devices and even helping them to troubleshoot if needed. Highly-trained professionals with a reputable company that guarantees your satisfaction and safety.
Most Commonly Asked Questions
About CCTV Installation
Here are our most commonly asked questions about CCTV installation if you are interested in adding security measures to your business or job locations.
Do CCTV Cameras Record Sound?
Specific CCTV cameras can record sound. Depending on the camera, microphones can either be built into the camera or you can choose to purchase them separately. Your CCTV installer can assist with this and tell you what route is best for your unique needs.
Can CCTV Cameras Work Efficiently In The Dark?
Most CCTV cameras have a night vision feature that uses either infrared lighting or thermal imaging, or both, to capture your video footage throughout the night. So you never have to worry about it being too dark in any location, the cameras still capture all activity.
How Do I Know Which CCTV Camera Is Best For Me?
If you want to install CCTV cameras in your business, you should consider a variety of factors. Including where you will install the cameras, the amount of footage you need to store, and how you will be accessing the footage. Your CCTV provider can assist in recommendations for your specific needs.
Contact Sevan Systems Today
Tired of falling victim to petty theft or just want to avoid it all together? Contact Sevan Systems of Magnolia today! Our team of highly trained professionals can assist and recommend which security measures are best for what you need. Do not leave your business property at risk of a crime or theft. Choose to get CCTV cameras installed today. Our team knows how to get you what you need and install it correctly the first time. Call to find out more.