Are you interested in increasing your company's security measures? Sevan Systems of Capitol Hill specializes in CCTV installations. Have eyes and ears at all times, even while you are away you can easily access the live feed from your phone. Never worry about the security of your business again and choose to install CCTV at your business.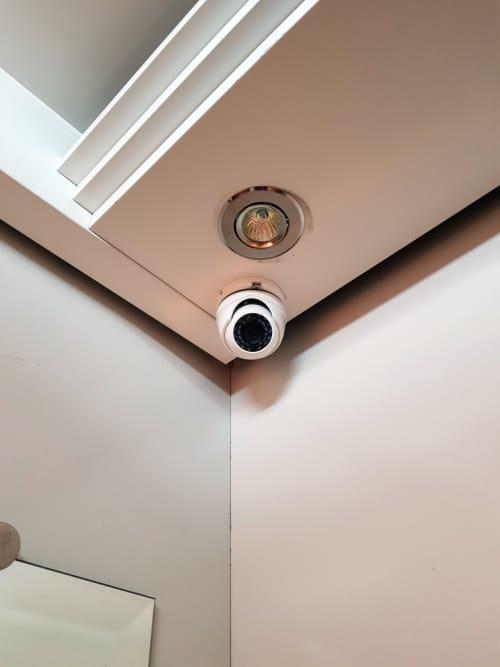 We Offer CCTV Installation
CCTV stands for Closed Circuit TV which is a type of video surveillance. It is the use of a video camera to transmit a signal to a specific place, on a limited set of monitors. A major benefit of this type of installation is that you can access the video feed straight from your phone! CCTV also provides an extra layer of security for your job or business, it can be used to deter crime, and it can be used to track any suspicious activity. Additionally, CCTV footage can be used as evidence in legal matters. Our team installs efficiently and even helps you troubleshoot any issues along the way.
Our Professionals Work Near Capitol Hill
It is our pleasure to serve the Capitol Hill area and the surrounding community. Capitol Hill is home to nearly 20,000 residents. Our community trusts our team of professionals to install their CCTV and other security devices efficiently and correctly the first time. Our staff is highly trained and assists with installation and even troubleshooting.
Frequently Asked Questions About CCTV Installation
Take a look at our most frequently asked questions about CCTV installation if you are looking to add security measures to your business or job.
Which CCTV System Should I Use?
There are several factors to consider when choosing CCTV cameras for your business. Including where and how many cameras you need to install, how much footage you intend to store, and how you will access the footage you have stored. You should consult with your local CCTV provider to discuss the options for your unique needs.
Can CCTV Cameras Work In The Dark?
CCTV cameras often feature night vision, which uses infrared lighting and thermal imaging to capture video at night. Talk with your local CCTV provider today and they can assist you with finding the right cameras that fit your unique needs.
Can CCTV Record Sound?
Depending on the CCTV camera, microphones can be built into the camera or purchased separately. Consult with your local CCTV provider so they can assist with proper installation.
Call Sevan Systems Today
Ready to take your security up a notch? Call Sevan Systems today to get CCTV cameras installed on your property. Never worry about the well-being of your business while you're away and access the cameras at any time! Talk with our team today to see all the security options we provide and which ones would be best suited for you and your business. Do not put off securing your business any longer and call the professionals today.