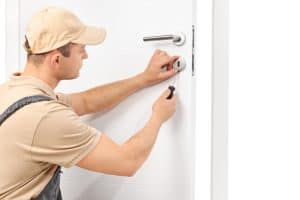 When you need locksmith services for your home, call the team at Sevan Locks and Doors. Our locksmiths work everywhere in the area. They would love to work on your doors as well. You can count on our company to keep your home safe at all times.
We Offer Locksmith Services
Sometimes locks break when they're old. Perhaps you just moved into your home and need us to install new locks for your home. We offer a long list of services to keep your home secure. Our team takes care of services including:
Repairing door knobs and keys
Mailbox key services
Installing deadbolts
Fixing locks
Rekeying residential locks
And more...
We are proud to offer warranties on most of our services and products. When you contact us, ask about the warranties we offer.
Our Team Works Everywhere In White Center
We're thrilled to offer our services to the residents of White Center, Washington 98106, and the surrounding communities. Located in King County, White Center is a small community with over 13,000 residents. There are many homeowners that need our services.
The area is over 2 square miles with thousands of households that we want to keep secure. When these people aren't at work, they like spending time at places like Pike Place Market or the downtown area. The area also has beautiful scenery and other attractions to enjoy.
We invite you to check them out while we work on your residential locks.
Let Us Help You Today
If you're looking for residential locksmith services in the area, call the team at Sevan Locks and Doors today. Our locksmiths have certification in Seattle and the knowledge to handle anything you need for your door. We are always available to help you with any service you need.