Our mission is to always deliver exceptional customer service by providing cost-effective and state-of-the-art solutions. We're committed to providing the highest quality locksmith services, a commitment that has led to our impeccable track record. Sevan Locks & Doors is more than a locksmith company. We pride ourselves in being a solution-based company and we are always ready to help our clients with their locksmith and security needs.
Sevan Locks & Doors also offers comprehensive locksmithing services to many other Seattle communities.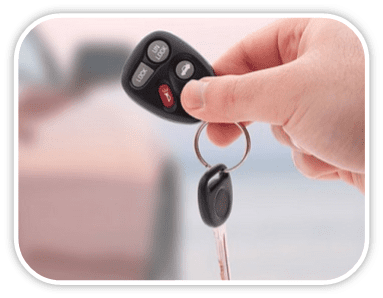 Car Keys / Ignition Repair / Key Fobs
Lost your car keys? We can get you back on the road and fast. In addition, we can make replacement car keys so you'll have a spare set handy in case it happens again. When you need a locksmith service in Northgate, WA, you can count on us to provide you with the best comprehensive care. Our car locksmith services include car and motorcycle key replacement, ignition repair, and much more.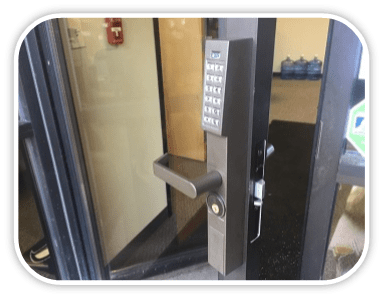 Commercial Door Hardware / Panic Bars
We provide a wide variety of commercial locksmith services for all business sizes. Our Northgate locksmiths are equipped for the security needs of businesses, using the latest innovative equipment and procedures to ensure that your business is secure and safe. All of our locksmiths are certified, respected industry experts that will ensure that your business is safe and secure.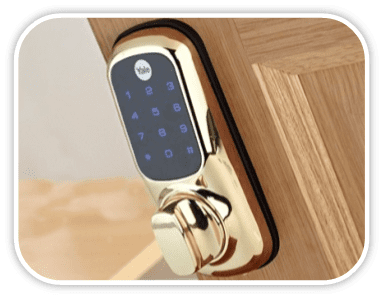 Residential Locks / Smart Home
We specialize in making your home safe and secure by installing high-quality, "pick proof" locks designed to keep intruders out. Our residential locksmith services include locks change, electronic keyless locks install, and much more. Sevan Locks and Doors offer the fastest response times and lowest prices in the Northgate Seattle area and can get to your home in just 20 minutes or less.
Access Control Systems/ Card Access
Here at Sevan Locks and Doors, we are always up-to-date with the latest and greatest technologies. As security continues to be more and more important, access control systems are becoming a standard security feature. All our technicians are well versed in the latest innovations in security, including access control, and can help you in your loss prevention and asset protection needs.
Locksmith Services We Offer
Car Key Replacement
Ignition Repair/Replacement
Laser Cut Keys Made
Transponder/Chipped Keys Replaced
Key Fobs
Motorcycle Key Replacement
and More
Commercial Locks Repair/Change
Re-Key / Master Key System
Keyless Entry Locks
Exit Devices (Panic Bars)
Door Closers / ADA Door Operators
Access Control Systems
and More
House Locks Repair/Change
Re-key Services for All Types of Locks
Mailbox Keys
Electronic Keyless Locks
Smart Home Systems
Safe and Voult Services
and More
Experienced and Licensed Technicians
We're proud to be Northgate's preferred full-service locksmith company and we're always ready to take care of any locksmith needs. We are also mobile and our experienced technicians are ready to provide state-of-the-art help for all of your automotive, home, or office locksmith issues and fast. Our experts will respond to your call, prepared to perform the job at hand quickly and efficiently. Our friendly technicians will be happy to explain the different services we provide as well and provide you with a quote.
Providing Locksmith Services 7 Days a Week
If you lost your car keys, need your house locks changed or an access control system installed, you can count on Sevan Locks & Doors, your locksmith in and around Northgate, WA, to resolve any locksmith problem 7 days a week. If it's your first time you're using Sevan locksmith's services don't forget to check out our great online specials.