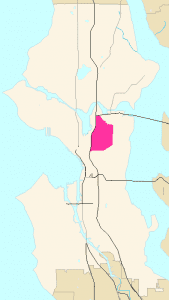 Are you searching for a garage door service near you? At Sevan Locks & Doors we provide your area with industry-leading garage door products and services. Our team has a commitment to superior customer service. When your garage door fails to operate you can trust us to provide you with high-quality products, garage door repairs, and services.
Quality Garage Door Service
Your garage door plays a huge role in your daily life. It acts as an entry point for your family, a security barrier for those you want to keep out and offers curb appeal to your home. When you are on the go you need your door to move up and out of your way.
Caring for your garage door and its equipment is key to its long-term operation. Our professional services cover all of your garage door needs, such as:
Garage door spring repair or replacement

Need door sales and installation

Lifetime warranties available on most products

And much more…
Let our team help you today!
Garage Door Service and Repair
We take garage door service and repair seriously because we know that if your door breaks your day can come to a standstill. Our professional repair and installation technicians are efficient, hardworking, and will always be on time. You can depend on us for your garage door repair.
Life in Capitol Hill WA 98102
Capitol Hill is a diverse residential district in Seattle, Washington. The area is submerged in nightlife and packed with amazing bars, restaurants, and plenty of cozy coffee shops.
To really dive headfirst into the unique local culture of Capitol Hill you must visit the Zig Zag Café or the Unicorn. For some family fun, look no further than the Seattle Children's Museum.
The Chamber Of Commerce has everything you need to start your own company in Capitol Hill and keep up with the local business community. New to the area and hoping to meet your neighbors? Don't miss the local events and happenings going on all year long in Capitol Hill.
Sevan Locks & Doors offers comprehensive garage door services to many Seattle communities.
Let's Discuss Your Needs Today
Did your garage door fail to open today leaving your car trapped inside? Maybe you're just ready to upgrade the outer aesthetics of your home. Either way, there is no job too big or small for us.
We are happy to bring reliable services you can trust and a level of customer satisfaction you won't find anywhere else. Call and speak to a Sevan Locks & Doors professional about your options today. Our team is waiting for you.