Seattle Key Fob Replacement
Sevan Locksmith's technicians carry every type of key fob available in order to give you the fastest service possible. All of our Seattle key fob replacement services come with a warranty to give you the back up protection you need. Check out our 50% off key fob replacement special.

Need a key fob made? We'll come to you!
Key fobs, or key less entry remotes, are an easy way to get into your vehicle without having to use the actual key. They allow you to unlock the doors, trunk, and sometimes even start the car the touch of a button. Almost every vehicle that uses a transponder or a high security key to start the vehicle comes with a key fob for your convenience. While you can buy a replacement key fob online, you need to make sure you're getting the exact model for your vehicle otherwise it may not work. Key fobs also need to be programmed with your cars computer in order for it to unlock or start the vehicle, which can be tricky. If you are unsure of how to do this, let our Seattle key fob professional team do the hard work for you.We carry any brand of key fobs you may need. We can program it on the spot. Give us a call at (206)274-7061 to see what we can do for you.
We only use brand new parts with any Seattle key fob replacement service, so you can have the peace of mind that it will not fail on you anytime soon.
If Your Key Fob Isn't Working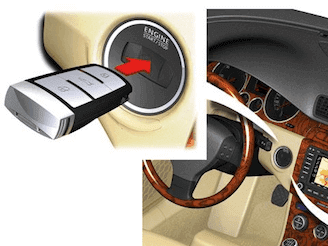 If your key fob isn't working, there are a few things you can check before resigning to buying a new one. Take off the back panel and check the battery, if possible. Most key fobs use a circular, watch type battery that can quickly run out of power if used too often. If the battery seems fine, the key fob may need to be reprogrammed. Check the user manual and see if the manufacturer has instructions on how to reprogram your specific key fob. If it still refuses to work, give us a call. We can check a few other things that require specific tools in order to repair the issue.
We never charge extra for nights, weekends or holidays, and all services are done by an in-house employee in order to guarantee our work.
Cheaper than dealership and  mobile
We are available 7 days a week, and all of our local locksmiths are fully licensed and insured in order to give you the best service possible. We love having the distinct privilege of being one of the only locksmith companies to provide mobile Seattle key fob replacement service. We want to extend our gratitude to our customers by offering the lowest prices on Seattle key fob replacement. Call our professional and friendly staff today to learn more about the different types of Seattle key fob services we offer, request same day service, or to schedule an appointment with one of our expert technicians today.
To request Seattle key fob replacement service call
(206) 274-7061